March 1, 6:30 pm - Movie Night: First Man
Join us for a Movie Night at the library! We're watching the movie "First Man" and refreshments will be provided.
March 23, 10:30 am - Make It/Take It: Start Seeds For Your Garden
*Registration is Required* Learn the art of growing your own vegetable plants from seeds from Master Gardener Andy. Class will include planning, seed selection, growing mix, and general knowledge to increase your seed germination success. You'll even get started planting some seeds to take home! Contact the library to register for this event.
April 11, 7pm - Book Discussion: "Monsters in the Hallway"
 Join local author Captain Jim Kosmo for discussion of his award-winning book "Monsters in the Hallway." Life was nearly perfect for Jason Korsen—until voices told his father to kill the family. They escaped, but Jason's father went to the insane asylum. Ten years later, Jason's friend Roy is molested and murdered after their Boy Scout meeting. A choir girl disappears from the same church, and Jason's dad, who escaped from the asylum that night, is the obvious suspect. Jim Kosmo is a national award-winning journalist and author, a U.S. Coast Guard-licensed Mississippi riverboat pilot, and former partner of Padelford Riverboat Company in St. Paul, Minnesota. Books will be available for purchase.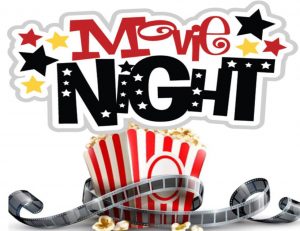 May 13, 6:30 pm - Movie Night
Join us for a Movie Night at the library! Movie is to be determined. Refreshments will be provided.
May 24, 10 am - Serving Wisconsin's Aging Population
What do Elder Law attorneys do for clients? How is the job changing? Who are the people taking care of the elderly? What trends are affecting adult children caring for elderly parents? You may be surprised to hear the kinds of stories (and secrets) told to elder law attorneys, and even more surprised to hear what they sometimes do to respond. Rachel Monaco-Wilcox, JD, an attorney, teacher, and mediator, will share her experiences and facilitate a lively discussion. This program is provided by the Wisconsin Humanities Council.
June 4, 7 pm - Book Discussion: "Anything But Simple: My Life as a Mennonite"
On Tuesday, June 4, the Fall Creek Public Library will welcome author Lucinda J. Miller to share information and answer questions about her book "Anything But Simple: My Life as Mennonite," a memoir about growing up Mennonite in rural Ladysmith. Miller wrote about her experience growing up Mennonite because she had never read a book about her lifestyle.  "There's not very many books that give a realistic, honest picture about life as a Mennonite. I just wanted to make my life real. Maybe open it up to other people and let them get a glimpse of that and experience it with me." Her books will be available for purchase.